Bee Hives For Sale
Want to buy a bee hive? No matter if you're just getting started or want to add more, you'll love our hives.
Buy A Bee Hive From Ben's Bees
When buying a beehive, there are some very important factors to consider. Ben's Bees offer decades of bee experience, top-notch service and quality products and services. We want you (and your bees!) to have the best experience possible.
Over 4,000 Hives Sold
When it comes to beehive sales, Ben's Bees have helped set up over 4,000 new beehives in Victorian homes. We have the experience and the service to help you get started, fast!
Clean & Healthy Hives
We guarantee all hives are clean and healthy. What do we mean by this? Our hives are free from pests like the varroa mite which can decimate beehives. Healthy bees, guaranteed!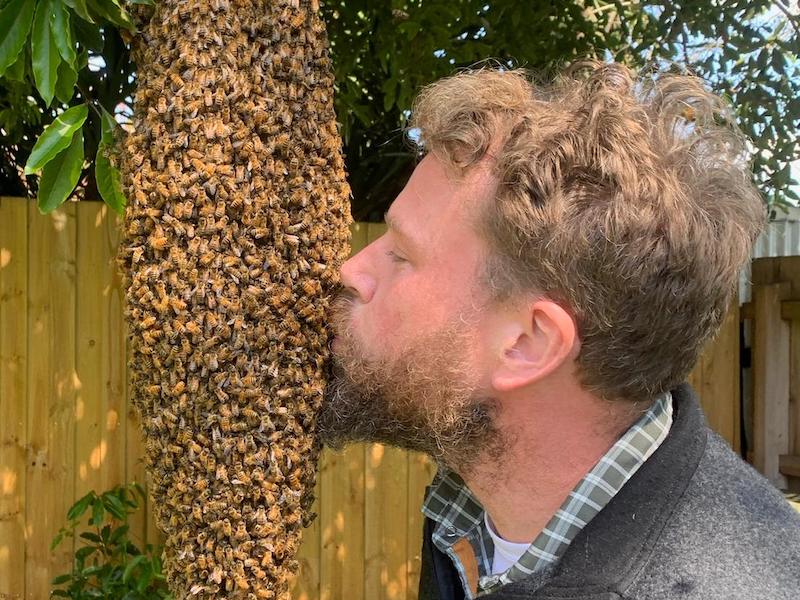 30 Years Experience
Ben's Bees owner, Ben Moore has three decades of experience – he created Ben's Bees in 2008 which has become a well-known trusted brand in Victoria – and Australia.
Beehive Options

At Ben's Bees, you can purchase bees only or bees and a hive together. A bee colony that establishes a hive is called a nucleus hive. It's a small but complete colony designed to expand.

Already have your own hive?

A nucleus hive is what you need. Nucleus hives (or 'nucs' as they are commonly known) are small colonies of bees that are created, or split off, from larger colonies.

The name is derived from the fact that the hive is centred around the queen. Nucleus hives are like a starter culture for yoghurt. They contain all the right ingredients to get your very own beehive colony expanding!

Simply transfer the frames from the nucleus hive into your own hive and you're good to go.
Need bees and a hive?

Our Full Package option is what you need. Ben's Bees nuc hives are based on Langstroth dimensions – the most popular size in the world.

Five individual frames make up the nuc. One is full of honey, while three frames are covered with bees (about 2,500 in total), as well as brood (larvae), eggs and pollen. The fifth frame is brand new, with a natural wax foundation.
Need bee hive components to make your own hive?

Don't have time to assemble and paint your own beehive? Ben's Bees can solve that problem for you.

You can purchase individual bee hive components from our store.
Pricing
Below are our prices for our nucleus hives (bees only) and our full package (bees + hive). Pick-up only in Nunawading, Victoria.

Nucleus Hive
$395
Full Package
$995