Bee Removal Melbourne
Need bees removed quickly and safely?
Ben's Bees offers bee removal within 24 hours. No bee left bee-hind!
Bee Removal In Melbourne
At Ben's Bees, we're the experts in professional bee removals in Melbourne and country Victoria. Where possible, we remove and relocate bees. With three decades of experience and a 24-hour service, you can rely on us to quickly remove swarms of bees, without leaving any bee-hind.
10,000+ Bee Removals
We could do bee removals in our sleep! More than 10,000 bee swarms have been safely and quickly removed within 24 hours, thanks to the team at Ben's Bees.
We Care About Bees
Ben's Bees make every effort to save and relocate bees rather than simply euthanise them. Choose what's best for bees by choosing Ben's Bees.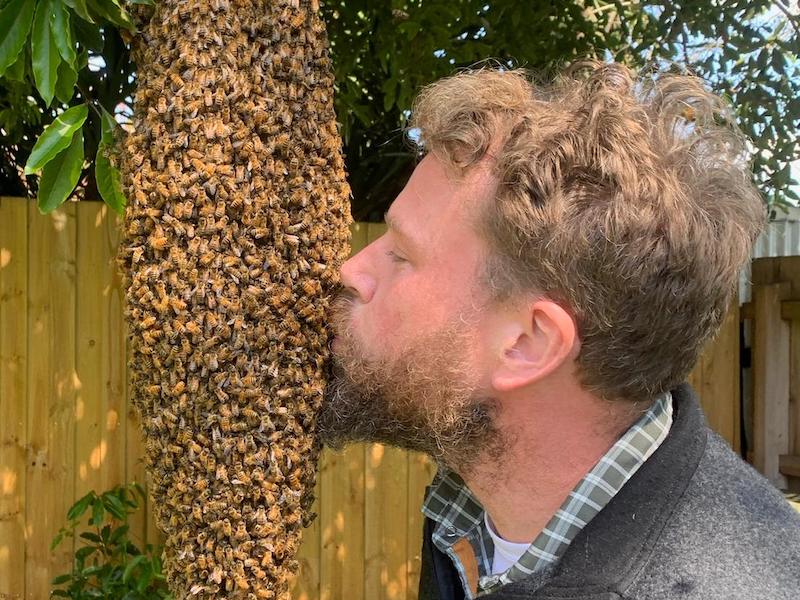 30 Years Experience
Ben's Bees owner, Ben Moore, has three decades of experience, meaning highly skilled removal. The team at Ben's Bees make sure no bees are left behind.

Where Can You Remove Bees From?
Especially in the spring and summer when bees are at their most active, it's common for them to swarm. If their hive is getting too cramped or if the queen is stressed, she'll leave with half the hive to find a new home. They can end up in some strange places, especially around homes.

No matter if you need residential bee removal or commercial bee removal, we've seen it all. A few places we've removed bees from include government buildings, traffic lights, inside a guinea pig hutch, cars, inside trees, compost bins, trolleys, letterboxes, inside walls, bicycle wheels… you name it!
Is There A Cost?
Yes, we charge a fee for attending bee removals. The fee covers our time (at the busiest time of our very seasonal industry!), as well as fuel, equipment, materials and professional skills.

Many times we've seen inexperienced removals where bees are left behind – and unfortunately, these bees will die. Especially when you have a complex removal, you need someone who knows what they're doing.

Don't leave bee removals to chance – Ben's Bees can take care of everything, so you don't have to worry. You can read more in-depth details in our article, Why Do Beekeepers Charge For Bee Removal?
Bee Removal Testimonials
See our Google reviews, where hundreds of customers rate Ben's Bees with a bee-autiful 5-star review! Our Facebook reviews from our customers rate us at 4.9 stars.
Make A Booking Or Get A Quote
Would you like a quote for bee removal in Melbourne or would you like to go ahead and book? Please fill in your details below and we'll get back to you as soon as possible. Quotes depend on your location and the size of the swarm. VICTORIA ONLY.