Host A Hive
Want to host a hive in your yard, farm or school? At Ben's Bees, you can 'rent' one hive or many!
Host A Hive From Ben's Bees
When you host a hive, you get all the benefits of having bees, without all the hard work! Ben's Bees ensure your colony is properly looked after with regular inspections. You're welcome to observe the inspections so you can see what goes on inside the hive! Victoria only.
We Do All The Work!
We inspect and monitor all hives in our Host A Hive program. You don't need any special skills or to perform any maintenance or inspections. Relax and leave it all to us!
Clean & Healthy Hives
Ben's Bees beehives are clean and healthy – guaranteed. You won't have to worry about destructive pests like the varroa mite destroying the hive. Healthy bees, no worries.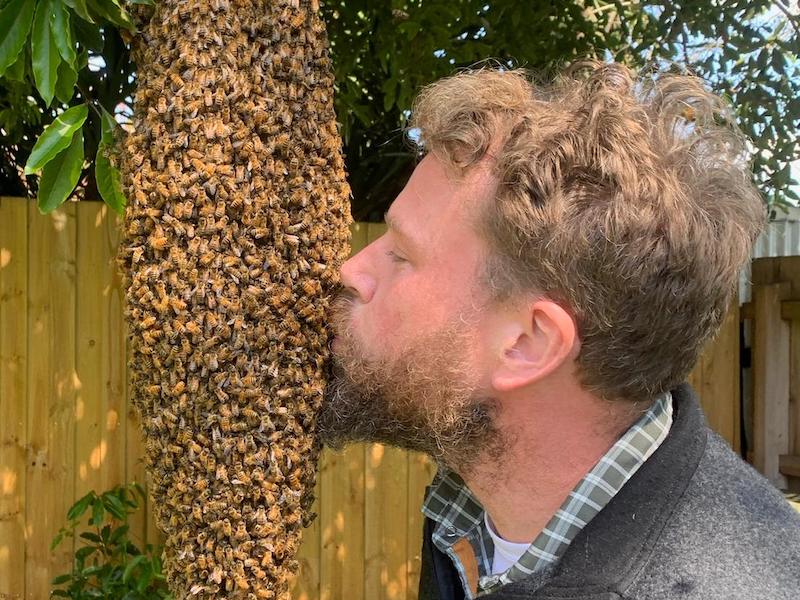 30 Years Experience
Ben's Bees owner, Ben Moore has three decades of bee experience. He's been helping Victorians solve bee issues big and small and can help find the best solution for you.
About Host A Hive
When you Host A Hive, it's as easy as A, Bee, C! We'll bring the hives to you and provide all the maintenance – that's it! No matter what your reasons for wanting a hive, you'll love our Host A Hive program.


Why Host A Hive?
Want to keep a hive at home or school? Beehives are fascinating to watch and learn about. All you need to do is enjoy your bees and we'll do all the hands-on work.

Are your fruit trees struggling to produce fruit, or are not producing fruit at all? Having a beehive will increase your productivity tremendously! Insects are responsible for pollinating an estimated 65% of all flowering plants, including most commercial crops.

Bees are by far the most important insect pollinators, with one-third of mankind's food production being reliant upon these industrious little creatures.


Hives Are Good For The Environment!
Bee populations are currently in decline around the globe, due to a number of serious threats. By keeping a hive at home you are not only assisting the surrounding ecosystem by adding invaluable vectors of pollination; you are also helping to maintain healthy numbers of bees.

Our bees are gentle, calm and not aggressive – they don't actively seek out people or animals to attack. You'll enjoy keeping bees without the work!

Get A Quote
Interested in hosting a hive? Send us a message via our form below. Costs for hosting a hive with all included management starts at $750 per year (if located 24km from Blackburn 3130). If you're further away, please ask for pricing. VICTORIA ONLY.